Contact us today for a free quote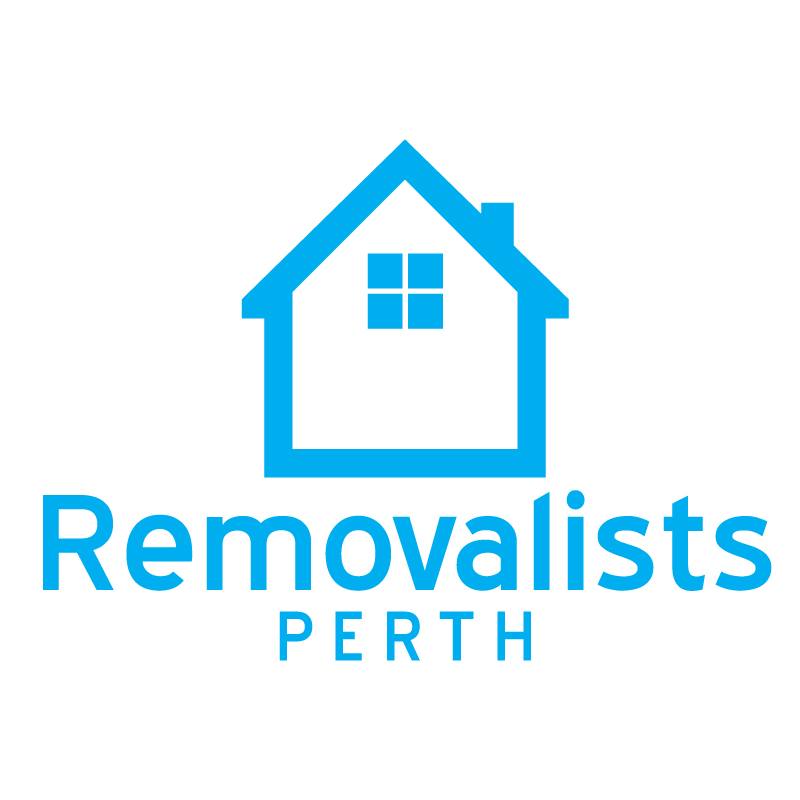 Removalists Perth
Removalist in Perth – we are a professional and reliable removals company who can relocate your household or office goods on time and by expert movers. Our local moving business is a removal organisation that you can trust to shift your furniture and other items safely and securely. Our removals services are of a high standard – we can perform any type of a moving job: from a single item up to a large house move or office relocation across Western Australia. Our mover team is here for you no throughout the whole relocation process.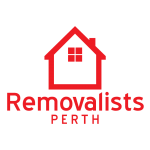 Professional Moving Company
Home Furniture Removals
Our mover and transportation workers take the time to asses each of our client's specific situations so that we can offer the best removals solution for all jobs, (as we know they are all different) we are able to handle almost any item – no matter how big or heavy it may be. Whether you are moving in Perth from your house or office space, we offer the most practical solutions for your moving needs. Our experienced team are ready to take your call and help make your move a pleasant and memorable one. Our prices are very competitive and made to suit everyone's budget. Would you prefer us to just move the large bulky goods? Sure, not a problem. Do you have a budget you need to stick to and only want us to work to a limit of pricing or hours? No worries, we can cater to your requirements. Just let our friendly removal staff know what you would like us to do, or what your desired plans our for your relocation and we will be happy to discuss.
Removalist Specialists
House and office moves can be very stressful – as we all know. But… with prior preparation we can make the process go a whole lot smoother. Once you have a general idea of the size of your move, you should decide the level of service you want from your Removalists company in Perth. There are quite a few different levels of service to choose from. Full service (bells & whistles) moving companies will take care of the entire move: packing all your household contents (into boxes / cartons) loading of furniture & removal boxes into the transport truck, transporting and then unloading your belongings into the designated area at the unload property / s – and then unpacking all the boxed goods ready for your family to settle in to your new home (or business premises).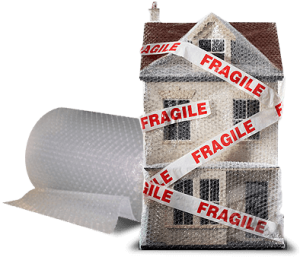 Furniture Removals | Transport throughout PERTH
The first thing you will need to decide is what you will be moving (or wanting us to move). Moving house is a great opportunity sort through your loft / garage and sheds to clear out of surplus and unused items. Please do not underestimate the amounts or dimensions of your furniture or items when contacting your local movers for your relocation service. Overestimating would be a good thing (for the amount of belongings that you are moving) the worst that can happen is you can end up with some empty space on the truck. Whereas if you underestimate: you could run the risk that the truck allocated for your shift will be too small – leaving a chance not all your belongings fitting on-board. This may mean that the removals organisation will either have to send a larger or additional vehicle (with incurring a extra cost) which may cause delay on the whole move. With most local jobs happening on the same day – meaning that the new owners want to move in to your old home and delays could be really awkward and problematic.

When are you planning to move in or around Perth WA?
The best time to get a removalist quote | estimate is when you have exchanged contracts and have an exact moving date. With our local business – you can contact our friendly staff for a general estimate over the phone or alternatively pop into our office. Please keep your chosen movers informed of all date changes – and trust us, it won't be surprising to them – it's very normal in our relocation | logistics industry. We always aim to meet the high Australian moving guidelines informed by Australian Furniture Removers Association also by the WA government.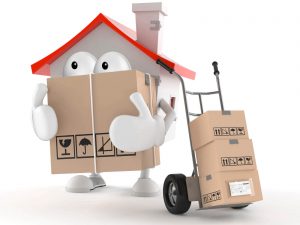 Are you moving within WA?
In Western Australia, most house moves mean that you; as the customer – will pack and prepare all your contents (into cartons / boxes) ready for when the moving van turns up for the move. Your chosen movers will normally send a number of staff that will load the truck for you | transporting your household goods to the new destination | unload the boxes and furniture into the relevant spots in your new home. It is important that you clearly label cartons and furniture items with their destinations – also that the logistic team know which room is room is which according to your labeling. This type of service makes unpacking much easier (also for organisation purposes) you can find our business on the yellow pages for more details about our local mover services.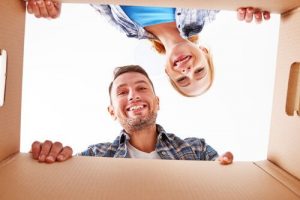 Experienced & Professional Movers | Moving Family's | Businesses around WA
Which professional movers are relocating you?
An important step in your moving experience is hiring a reputable local business with who your family feel comfortable to deal with – sounds like common sense? A bit of research / asking questions will go a long to help you find the right group that best fits your needs. Take some time and look at what past clients have to say about them. We care about our reputation and so should you; hiring expert movers to move your home or office relocation is definitely a wise choice. We offer the absolute best service around all while keeping our rates competitive within the industry. Why go through the hassle and headache of moving all of your belongings yourself when we can take that pain away and deliver your items to their new destination in no time. When it comes to shifting home you need experience and reliability, which we can provide. We know how overwhelming and stressful this time can be for people. We are here to help, contact us today. Please view our reviews on Google to see what past clients say about us and how we work – or check us out on Yelp.
Relocation and Moving Professionals
Call our staff today 08 6365 2284 for a free quote from the most trustworthy and competitively priced local movers.
What to Consider Before Choosing a Furniture Removals Service
When it comes to moving, you will find that there are very many removalists in the industry who claim to have your best interests at heart. Moving itself is quite the hassle and the last thing that you want to do during such a crucial time is to add more stress onto the process. How do you go about finding a moving company that can provide the services you need at reasonable costs and within the required period? The thought itself is quite the task and we are here to hold your hand every step of the way.
Research
As is the case with contracting other services, the first thing you need to do is to familiarise yourself with what furniture removal companies do if you have not used such a company in the past. In this way, you will get a general idea of what you are looking for. The next step would be to make a list of the furniture movers in your locality. You can do this by asking around from friends and family as well as going online and looking for companies in your area. The list does not have to be complex in nature as you will only use it in crossing off the names of companies that do not meet the requirements of the steps to follow. The more companies that you have at the beginning, the better your chances will be of landing a great furniture removals service.
Insurance
Given that the company tasked with moving your furniture can end up damaging your property in the process, it is necessary that you look into the insurance covers that the companies in your list hold. There are three basic insurance covers that a furniture removalist should possess and they are work cover, public liability and transit. Take transit cover for example. In a case where your property gets damaged in the course of being moved from your current location to your new abode, the company will be required to take responsibility for its actions and thus, you will be compensated. This prevents you from incurring losses that come about during the moving process.
To get to know whether the companies in your list have taken up the necessary insurance covers, request the companies to show you their certificates of currency. Cross off companies that refuse to show you their covers as well as those who lack such documents. Lack of an insurance cover puts you at a risk of being liable for damages in the case where a worker gets injured while moving your property in your home.
It is also important that you verify that the companies in your list have street addresses which you can use to send correspondence to. This can help you when it comes to paying them a visit before hiring them so as to get a feel of their workplace.
If you are worried about your valuables getting damaged during the moving process, talk to the companies on your list and get to know if they have insurance options available for such a situation. If they do not, look for a company that provides such options so as to be on the safe side.
Background check
Feedback
If you have not dealt with the companies in your list in the past, you will need to conduct some research on what other people have to say about them. Be it from friends or anonymous people on the net, the information you gather will be quite helpful. Some companies have more negative reviews than positive reviews and this says a lot about them. Other companies also lack the know-how on handling constructive criticism from their clients and they go on the offence. Steer clear of any furniture moving companies in Perth who seem to have negative relationships with their previous clients.
Experience
The longer a company has been in operation, the more skilled their workers are likely to be. Such a company will have found numerous ways to make moving an easy task and will be very efficient in its processes.
Accreditation
Check to see if the companies in your list have been accredited by the necessary authority and while you are at it, look out for any complaints about the companies to help you make an informed decision. *Please note – we also work in with other reliable and recommended removalist moving companies in Perth at times of need.
Services
Quality of services
You will not wish to pay someone for shoddy work as you will need another person to come and clean up the first person's mess. To avoid a situation where a company does only half the work it was hired to do, go by the reviews that you have heard about the company. If a company left someone high and dry at some point in the past, chances are high that they can do the same thing to you. Protect yourself by going for a reputable furniture removals organisation.
Extra services
Moving is a costly venture and if you can find a company that offers extra services such as availing of packaging materials such as boxes, you will save yourself a lot of stress and expenses in the process.
Costs
Estimates
Though it is not quite easy to tell how much they will charge you for their services until they have assessed the work to be done, you can ask the companies for a rough estimate on costs to be incurred by way of a quote. You can use this quote as a way to gauge the different companies. Ask what services will be delivered, the time taken for delivery, extra services involved as well as any other questions regarding the factors that have led to the price quoted. Use this estimate as a way of crossing off companies that charge too much.
Payment methods
Some companies allow you to pay them in instalments which are a great option if you are operating on a budget. Different methods of paying can also be availed to you depending on the company. A good way to protect yourself would be to avoid cash transactions as these have no way of being proven. If you come across a company that asks you to pay for the moving services up-front, do not go ahead with the deal as they can take your money and disappear. You should be wary of companies that offer discounts to the point that their rates are far much lower than the acceptable market rates as they may be trying to dupe you of your money.
If you follow our steps diligently, you are bound to find a reliable moving company that you can use for decades to come. Take caution when utilising removalists and remember, if the deal is too good, it probably is!
Contact Removalists Perth today to discuss your next moving service.